Locksmith Wood Green, West Midlands
A local Wood Green near me locksmiths service that is 5 star rated
Emergency Locksmith Near Me in Wood Green?
Need a dependable locksmith near you? You're search is over! Rick's Wood Green Locksmith Near Me Service offers 24/7 and local locksmith services throughout Wood Green and surrounding areas, including: Kings Hill, Vicarage, Church Hill, Wednesbury, Pleck, New Mills, Darlaston, Friar Park, Palfrey, Hall Green, Walsall, Cannock, Wolverhampton. Rick can help with arange of services from lock repair and replacement to lock outs and much more. So if you're locked out of your home or office, don't get stressed – we're here to help!
Rick Corfield
Local Wood Green Expert Locksmith
Affordable Wood Green
Local Locksmith
Guaranteed Wood Green
UPVC Door Lock Repairs
Emergency Wood Green
Locksmith 24 hour
Best Wood Green Local Locksmith Services
If you have lost your keys, had them stolen or just need a locksmith to change your locks for any other reason, we are here to help. We offer an emergency service 24 hours a day, 7 days a week so that you can get the help you need when you need it most. We also offer a local service, so we can be with you quickly and provide a high-quality locksmith service that is affordable and reliable. Call us today to find out more about our services.
Having a locksmith come out to fix your broken lock might be something you need at some point. It's important that the person providing this service is reputable and has experience working with local customers like yourself, so they can get it done quickly without breaking bank!
Local Wood Green Locksmith - No call center!
I repair everything from Wood Green broken lock mechanisms and jammed doors to hinges and patio door rollers.
Covering Wood Green 52.56308, -2.01070,
Kings Hill
,
Vicarage
,
Church Hill
,
Wednesbury
,
Pleck
,
New Mills
,
Darlaston
,
Friar Park
,
Palfrey
,
Hall Green
Everytime, I'm more reliable, cheaper and knowledgable than some sub contractor for a national lock firm. When locked out of your property or need a Wood Green lock replacing promptly give Ricks Locksmith a call.
Ricks Locksmith is a reputable firm based locally that can sort you out efficiently and at a price that's not going to break the bank. As you deal direct with myself and no middle man you get a fast cost-effective service, guaranteed.
Do you require locks to be keyed alike, mastered so that just one key opens all the locks or multi level mastered where specific keys only open certain areas. The majority of locks can be re-pinned or re-levered to work to your Wood Green specifications.
Most of the time a condition of a house repossession with the bailiff is that a locksmith is present should the tenants fail to hand over the keys or have already left the Wood Green premises. 
Our Wood Green Locksmith Process
Just phone or email me or contact me through Whatsapp and I will give you a quality Wood Green service at great prices, guaranteed.
Local Wood Green locksmith service
Covering Wood Green and all surrounding areas
Wood Green UPVC door lock repairs
uPVC door lock repairs, both domestic & commercial
Anti snap high security Wood Green locks
Crime prevention and burglary prevention in Wood Green
Commercial Wood Green Locksmith service
Shutter locks, Aluminium door locks across Wood Green
Wood Green Emergency locksmith
Covering Wood Green, West Midlands and surrounding areas
Window lock repairs Wood Green
Old & worn Wood Green window lock mechanisms can be repaired
Wood Green Hinges and Adjusting
If your West Midlands door isn't closing or locking correctly call Rick
Fast Wood Green service, Great prices
Deal direct and save money on all Wood Green lock works
Ricks Locksmith reviews...
Have a look at what some of my customers have to say about my 5 star Wood Green services
Fast, reliable & fair...
Rick locksmith was punctual, reliable and a fair price. He showed me what the problem and suggested what may have caused it. I am very happy with the Wood Green service. Fast, reliable, trustworthy, polite and friendly. I would definitely recommend them.
Keeps you updated
This Guy, unlike many others, does answer your calls promptly, will keep you updated when he is scheduled to call, does turn up on time and sorts out the job in hand. Cost.. Good value for work completed. Pleasant, well mannered chap. What more could you ask for. I would definitely recommend him if you have any Wood Green Lock problems.
Brilliant
Rick was brilliant. Reasonably priced. Turns up when he says he will and did a great Wood Green job. Thank you! Would most definitely recommend!
Reasonable Quote
Turned up on time, reasonable quote given, fast friendly and efficient, Wood Green door is now repaired.
Windows Fixed
So efficient! Got in touch yesterday morning and now all 3 Wood Green windows are fixed. Was quick and professional, the job was done in less than an hour. Price was far cheaper than what we were quoted elsewhere too! Can't recommend enough! Thank you Rick.
Landlord's front door
Being a landlord not living in the same city, our Wood Green tenant had a problem with front door lock, we contacted Rick locksmiths through online search reading positive reviews. We were not disappointed, we received a fast, efficient professional service, Highly recommended
What are the costs for Lock Repair Wood Green
We'll even make sure your keys are working prior to we leave. Do you need a Wood Green lock repair or lock replacement? If so, we're the group of pros who can assist you. We're happy to say that we can fix any type of lock you might have from child security locks to deadlocks and digital door locks. You need to make sure that you consider this service if your locks are revealing indications of age. Additionally, it's possible that you have lost some keys. Replacing your locks is the best method to keep your home secure. At Ricks Locksmiths Wood Green payment choices have been chosen to supply a completely hassle-free service. What might be even worse – you have actually been counting down the months up until the date of exchanging keys on a property chain (Lock repair). You bid farewell to your house and go to lock the door for the final time … and the crucial snaps! What do you do? You call Ricks Locksmiths Wood Green.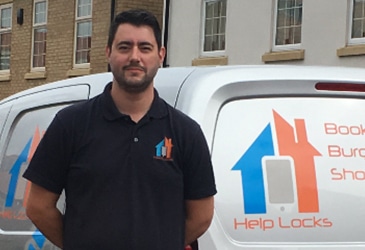 What are the costs for Lock Repair
We talked about choices and installed digital locks on three of their doors and likewise fitted a thumb turn lock on their washroom door too. A consumer in Wood Green called our locksmiths due to the fact that the lock on their outhouse patio area doors had failed. The owner could not get in due to the fact that the transmission had failed on the patio area doors.
Why our Wood Green Lock Repair are trusted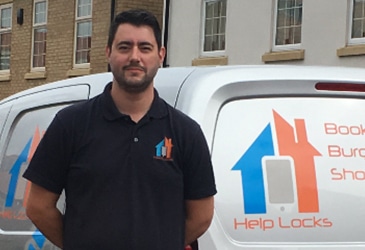 What are the costs for Lock Repair
A consumer called our locksmiths in Wood Green due to the fact that the handle on her front door was broken. She was extremely concerned about her home security so our Wood Green locksmiths went to as a concern. We were able to effectively change the handle and restore security integrity to the property. One evening Ricks Locksmiths Wood Green were called by a consumer who had locked herself out of her house, the nightlatch was malfunctioning. Wood Green Locksmiths Usage Non Destructive Means To Gain Entry – 21st January 2022 Our Wood Green locksmith professional had a text a few days ago in the early hours from a trainee in Wood Green who discovered themselves locked out of their home after leaving their keys inside. Being close by we got here within 20 minutes and assessed the door. Emergency situation locksmith professional close by to maximize jammed door in Wood Green – 20th October 2021 Ricks Locksmith Wood Green were called out to assist a consumer with a door that had jammed shut. We went to the very same day and was able to unlock non-destructively. From there we proceeded to choose out the old failed mechanism and change with an overnight lock. Student locked out of flat in Wood Green 12th September 2021 Ricks Locksmith Wood Green were called out by an estate representatives to take a look at some trainee accommodation. The trainee required to get entry to his house after losing his keys. We acquired non- harmful entry to the flat and when inside installed a new high security cylinder and night latch.
Finding out about Lock Repair Wood Green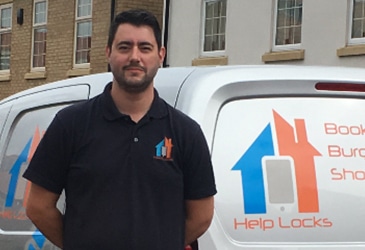 What are the costs for Lock Repair
Constantly call an expert relied on locksmith professional near you in Wood Green 21st August 2021 Another locksmith professional, a rogue locksmith professional, went to an elderly disabled lady and attempted to charge over 500. The next day the neighbours called to say they weren't pleased with the work this man had done and wanted us to complete the task. Garage door jammed in Wood Green 13th August 2021 Ricks Locksmith Wood Green were called out to an elderly lady who's internal door to the garage wouldn't open. acquired non harmful entry on the 5-lever mortice lock, which had failed. we changed the old lock with a new insurance coverage requirement 5-lever. Home security upgrade for home in Wood Green fifth August 2021 Ricks Locksmith Wood Green received a call from a gentleman utilizing a regional directory about protecting his home after a spate of burglaries on his street the night prior to. Changed the broken mechanism with a new anti-snap lock. Lost keys and brand-new lock for property in Wood Green 7th July 2021 Ricks Locksmith Wood Green were called out to a girl wo had lost her keys whilst out shopping. Keys were being turned over that day to the brand-new resident and the patio area doors wouldn't open. We were able to determine the problem (which was a faulty transmission). We changed the transmission with brand-new from our completely stocked van and straightened the door. Customer pleased as Larry! New locks to fix patio area door in Wood Green 2nd July 2021 Ricks Locksmiths Wood Green were recently called out to a young single mom whose moving patio area doors had been attempted to be repaired by another locksmith professional and had been left in a mess.
5 methods for Lock Repair Wood Green
UPVC window and door lock repairs in Wood Green 27th June 2021 Ricks Locksmiths Wood Green were called out to a consumer who had recently had a new fence and gate fitted onto the property. She wasn't pleased with the work, so we used to stabilise the framework of the brand-new UPVC window and door lock and fit a new Gate Mate anti-snap high security lock. Now the owner was able to delight in some fresh air once again. New locks for property seller in Wood Green 8th June 2021 Ricks Locksmith Wood Green were called to home in Wood Green after the property owner who was in the process of selling the property had lost the door keys – Lock repair. Keys for both the main door and back patio area door were lost so we performed a gain entry to the property by picking the lock and after that went about changing the existing locks for high security locks. He wanted us to recommend what is the highest security lock to set up onto his home. We went through a number of high security lock choices, and settled on the Ultion high security lock. We changed all main locks of his property with the Ultion, which is backed by a 1,000 warranty, making it an unmissable upgrade.