Covering Walsall, Cannock, Wolverhampton and surrounding areas.
Key safe won't open? Rick can help!
If you've ever been locked out of your safe, or just can't seem to get it open, don't worry! Ricks Locksmith offers a safe opening service that will have you back in business in no time. I have the experience and expertise to get your safe open quickly and efficiently, so you can access your belongings without any hassle. Contact me today to learn more about our safe opening service!
I'm Rick, owner and full time locksmith covering Walsall, Cannock & Wolverhampton. I am a genuine local locksmith firm, not a call centre pretending to be local. You are guaranteed a reliable, friendly and trustworthy safe opening service for your home or business.
Simply give me a call, email me or a Whatsapp and I will give you a quality safe opening service at a great price, guaranteed.
Personal Safe Opening Locksmith Service, not a call centre
If you are in need a genuine safe opening locksmith look no further than Rick's Locksmith & Door Repair. Unlike other services online, I am not a call centre. I cover Walsall, Cannock, Wolverhampton and surrounding areas. When you deal direct with myself you are guaranteed safe opening price savings and a fast geniune service.
Rick Corfield
Local Expert Locksmith
Local Safe Opening Locksmith - No call center!
I repair everything from broken lock mechanisms and jammed doors to hinges and patio door rollers.
Ricks Locksmith reviews...
Check out what some of my customers have to say about my 5 star services
Fast, reliable & fair...
Rick locksmith was punctual, reliable and a fair price. He showed me what the problem and suggested what may have caused it. I am very happy with the service. Fast, reliable, trustworthy, polite and friendly. I would definitely recommend them.
Keeps you updated
This Guy, unlike many others, does answer your calls promptly, will keep you updated when he is scheduled to call, does turn up on time and sorts out the job in hand. Cost.. Good value for work completed. Pleasant, well mannered chap. What more could you ask for. I would definitely recommend him if you have any Lock problems.
Brilliant
Rick was brilliant. Reasonably priced. Turns up when he says he will and did a great job. Thank you! Would most definitely recommend!
Reasonable Quote
Turned up on time, reasonable quote given, fast friendly and efficient, door is now repaired.
Windows Fixed
So efficient! Got in touch yesterday morning and now all 3 windows are fixed. Was quick and professional, the job was done in less than an hour. Price was far cheaper than what we were quoted elsewhere too! Can't recommend enough! Thank you Rick.
Landlord's front door
Being a landlord not living in the same city, our tenant had a problem with front door lock, we contacted Rick locksmiths through online search reading positive reviews. We were not disappointed, we received a fast, efficient professional service, Highly recommended
Local Safe Opening Service
The trademark name of the safe is typically quite easy to find. Probably there will be a company logo on the front door of the safe. Sometimes the logo will not consist of the name of the manufacturer, instead, it might just have some type of decal or illustration.
If your Walsall, Cannock or Wolverhampton safe won't open, and there is no clear brand name, the next step is to look for any type of acquiring information. If that can not be found, you can take an appearance at the kind of construction and size of the safe. There is a possibility that a safe will not open because it is not a safe at all, rather it is a lockbox.
This leads me to the last bit of suggestions. If you do not understand what type of safe you are dealing with, call a safe locksmith professional. Simply tell them that, "my safe will not open", and your task is as great as done. They will identify the problem and make sure that you are not locked out of your safe a minute longer than needed.
A lot of safe models made by Sentry can be opened non-destructively. Continue reading for insights on bouncing and probing, but be sure to call a locksmith if you can not get the approach to work or do not have the proper tools.
How to get a Safe Opening Service in Walsall
Whether you have a gun safe or a home/office safe, Winchester utilizes Sargent and Greenleaf mechanical and digital locks. These are a few of the most protected business safe locks that exist and can not be opened with quickly found out trick and bypass strategies. To secure the stability of your Winchester safe, contact a safe locksmith – safe opening service.
To get back into your locked safe, the accurate nature of the safe lockout has actually to be uncovered. An expert will, obviously, have the ability to tell you why your safe will not open. If you are looking to discover out for yourself, you might require to repair the concern.
After that, you will most likely need to have a new key made to see if the safe won't open still.
In cases like this, you can examine the safe literature to see if there is a reset code that you can carry out without opening the safe. The possibilities of this are slim, and if this technique of entry works, you must check out getting a more secure safe. In the likely chance that your safe won't open by these methods, there will be more work to be done.
Finding out about Safe Opening Service Near Me in Cannock
You know the safe won't open, however if the deal with spins as it should, then there is a concern with the bolt work of the door. The bolts may also be jammed if the manage will just not move far enough, however does still move. For lower-end safes such as Sentry safes, the business has a list of all the methods to replace the batteries when they pass away – key safe won't open.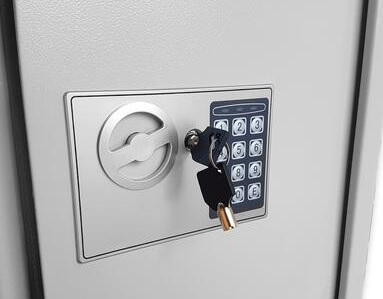 How to get Safe Opening Service Near Me
When it comes to higher-end safe manufacturers, they are likely to utilize SG (Sargent and Greenleaf) which has a detachable battery compartment at the bottom of the dial. During this time you can not open the safe.
1. Safe Bouncing If you have actually made the error of purchasing a substandard safe from any of the companies that security experts do not advise, or bought an item that is fire resistant but not burglary resistant, you might be able to bounce your safe. If your cheaply constructed safe will not open by the proper means, it may still open this method.
This technique of entry is the many standard type of safe entry, but it can just be utilized on safes with operating bolt work. If your safe will not open, due to a problem with you forgetting or not having access to the mix, a broken key, or a battery that has passed away in your digital lock, then it can be presumed that your bolt building is undamaged.
Why our Safe Opening Service are 5 star rated in Wolverhampton
If the safe won't open, repeat. The internal components of the locking system are briefly oriented to their proper opening position, as the bolt work in the door jumps from the sudden effect.
Honest info about Safe Opening Service
The safe does not need to be struck hard enough to be dented. Lock Overrides Overrides are set up extremely regularly in smaller safes with electronic keypads.
The factor for this is that these safes are intended to have their combinations reset. As an outcome, many motels and hotels need to have the ability to get in when a safe will not open because a guest forgot to leave the door open. Typically there is a factory code that comes standard to reset these kinds of safes without the requirement to open them.
With absolutely nothing more than the maker, it is typically easy to find this info. If the safe will not open with the information you get, make sure that you have the best model number. If you do, then there is an opportunity that the override code has been altered on your device.