Covering Walsall, Cannock, Wolverhampton and surrounding areas
Window Lock Repair & Replacement
If you've ever had a window lock break or just needed a quick repair, my local service is here to help. I am a master locksmith with over 12 years of experience who can help you get your windows working properly again. Whether it's a simple repair or replacement, I can handle it for you quickly and professionally.
I'm Rick, owner and full time locksmith covering Walsall, Cannock & Wolverhampton.
I am a genuine local locksmith, not a call centre that pretends to be local. I will deliver you a reliable, friendly and trustworthy service at great prices.
Our Window Lock Repair Process
Simply give me a call, email me or a Whatsapp and I will give you a quality window lock repair service at a great price, guaranteed and 100% hassle-free.
A Personal Window Lock Repair Service, not a call centre
If you are in need a genuine locksmith look no further than Rick's Locksmith & Door Repair. Unlike lots of other services you find online, I am not a call centre. You are dealing direct with a real and geniune expert locksmith locally. I cover Walsall, Cannock, Wolverhampton and surrounding areas. When you deal direct you are guaranteed window repair price savings and a fast geniune service.
Rick Corfield
Local Expert Locksmith
Reliable Local Locksmith - No call center!
I repair everything from broken lock mechanisms and jammed doors to hinges and patio door rollers.
Ricks Locksmith reviews...
Check out what some of my customers have to say about my 5 star services
Fast, reliable & fair...
Rick locksmith was punctual, reliable and a fair price. He showed me what the problem and suggested what may have caused it. I am very happy with the service. Fast, reliable, trustworthy, polite and friendly. I would definitely recommend them.
Keeps you updated
This Guy, unlike many others, does answer your calls promptly, will keep you updated when he is scheduled to call, does turn up on time and sorts out the job in hand. Cost.. Good value for work completed. Pleasant, well mannered chap. What more could you ask for. I would definitely recommend him if you have any Lock problems.
Brilliant
Rick was brilliant. Reasonably priced. Turns up when he says he will and did a great job. Thank you! Would most definitely recommend!
Reasonable Quote
Turned up on time, reasonable quote given, fast friendly and efficient, door is now repaired.
Windows Fixed
So efficient! Got in touch yesterday morning and now all 3 windows are fixed. Was quick and professional, the job was done in less than an hour. Price was far cheaper than what we were quoted elsewhere too! Can't recommend enough! Thank you Rick.
Landlord's front door
Being a landlord not living in the same city, our tenant had a problem with front door lock, we contacted Rick locksmiths through online search reading positive reviews. We were not disappointed, we received a fast, efficient professional service, Highly recommended
Honest insights about Window Lock Repair near me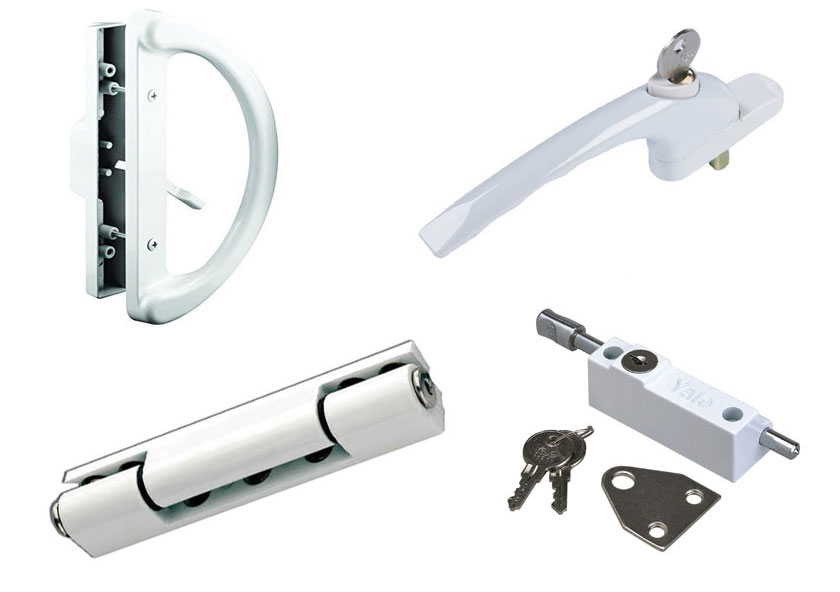 Single-hung windows are undoubtedly a more affordable choice, and they work well for house owners who are on a budget plan. Although, in time the cost of their upkeep may begin to accumulate. window lock repair. Double-Hung Window Lock Repair Work Double-hung windows are the opposite of single-hung windows, and they vary due to the fact that these windows offer homeowners the capability to open both panels of the window in Walsall, Cannock or Wolverhampton.
The increased variety of motion, as compared to single-hung windows, enables for easier care and maintenance of these windows. Despite the fact that these windows are somewhat pricier than single-hung windows, they cost less in the long run and provide homeowners with easier window and even lock maintenance options. Sash Window Lock Repair Work Sash windows are windows that are hinged along their side.
How to find Window Lock Repair Near Me
These windows are a preferred among house owners due to the fact that they are a few of the finest windows for providing houses with maximum ventilation. They are simpler to clean than Single-hung windows, but not as easy to maintain as double-hung windows. Awning Window Lock Repair Work Awning windows are much costlier than the windows mentioned above.
They do supply some property owners with extravagant views due to the method they are developed. Awning windows are hinged at the top of the panel and this permits the window panel to swing outside from the bottom. Sliding Window Lock Repair Work Sliding windows are about as popular as single-hung windows and double-hung windows.
Where to find Window Lock Repair Near Me
There are single sliding windows, which permit the window to relocate just one instructions while double moving permits the panels to slide in both directions easily. Kinds Of Window Locks For Window Lock Repair Among the fundamentals of window lock repair is knowing the best type of lock to utilize on your window.
There are several types of window locks that serve the exact same function of keeping your window safe, however with differing degrees of security. Let's take a peek at some of the kinds of locks that can be used on the windows of your house. Keyed Locks Among the most typical kinds of window locks is the keyed lock.
3 methods for Window Lock Repair Near Me
In the majority of cases, these locks work best with double-hung windows and they are put on the side of double-hung windows. When choosing the locks for your windows at house, it is best to make certain that there are few keys drifting around for all your windows. Ensure that you keep the number of keys to a minimum because this will make it simpler to keep an eye on the keys you use for your windows (window lock repair near me).
These locks are made to fit within the side of the window, or within the track of the window in order to avoid them from moving open. Moving locks are easy to put together, and lots of property owners like to benefit from them. They can also be used in combination with keyed locks for added house security.
5 methods for Window Lock Repair Near Me
Numerous property owners that have double-hung windows in their homes utilize making use of folding lock locks. This is since the lock permits the window to open partly when it is engaged. This suggests that homeowners can benefit from the security it needs to provide while still delighting in a well-ventilated room.
This approach works best on double-hung windows. The lag screw locks are run with the usage of a special secret that enables the lock to be tightened up or loosened to in turn open or close the window.
Finding out about Window Lock Repair Near Me
The lock is put in location by connecting to one window and after that attaching the other part of it to the adjoining window that is closed. Due to the way the latch lock is developed, property owners can lock or unlock their windows at the same time. Window Lock Repair Work Process The window lock repair work process is one that should be performed by an experienced locksmith professional.
This is since there is no universal process when it concerns fixing windows. Nevertheless, an expert and skilled locksmith will understand the fundamental steps that they have to follow to help you fix or replace the lock on your window. The primary step in attempting window lock repair work is to determine which type of window a homeowner is using within their house.
How to buy Window Lock Repair
Our locksmith professional will have to determine which windows are being used, and which locks are being utilized with these windows so that they can provide the proper option. For windows that utilize latch locks, you will first have to identify what the problem with the lock is. Lock locks could stop operating the way they were intended for several reasons (upvc window lock repair).
It is crucial to ensure that you repair the lock to see what the issue is before you decide to replace it. This is because sometimes it is much simpler to repair a lock instead of change it. If the lock is filthy or rusted, you can work to clean the latch and see if it begins to work the way it was supposed to.
Unknown but effective Window Lock Repair
If the lock is covered by rust that is not too extreme, then gently tidy it with a wire brush and oil it to see if this solves your issue. In the occasion that it does not, our expert locksmith professional will help you in changing the latch on the window.
In some instances, you might need to drill new holes if the screws for the brand-new lock are larger, or smaller sized than what was previously therein. When it pertains to fixing the lock of a window that utilizes moving locks, you will follow the exact same standard procedure explained above, with some small variations.